Look see, the rain was scattered across the prairie, we drove in and out of it most of the way out of Kansas and into New Mexico.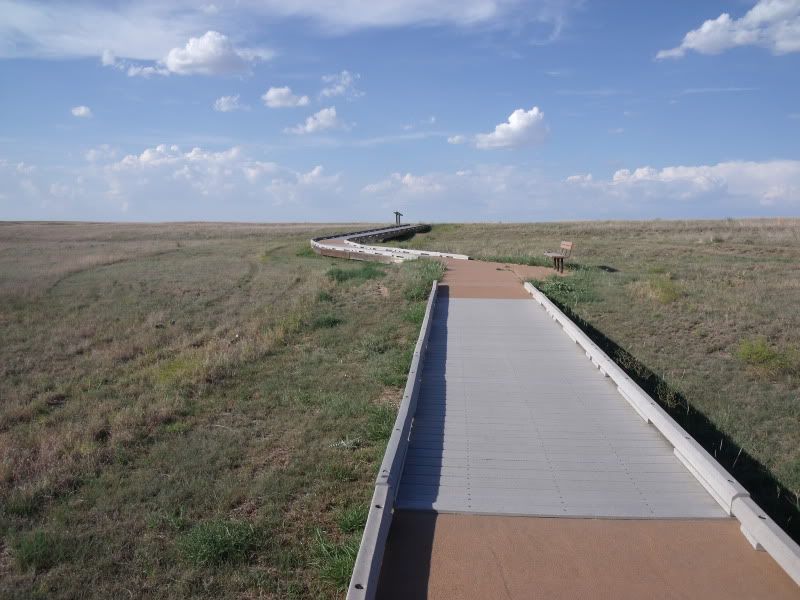 But before I get the New Mexico (and OK) I gotta share the prairie near Dodge City. This walkway was put at the sight where wagon trains would pass on the Santa Fe Trail. They say you can see vague images even today of the wagon tracks left in the prairie. I \"m not sure if we actually saw them, but I gotta say it's silent, windy and desolate. I can truly see why they say folks went crazy back in the day from the huge quietness and open space.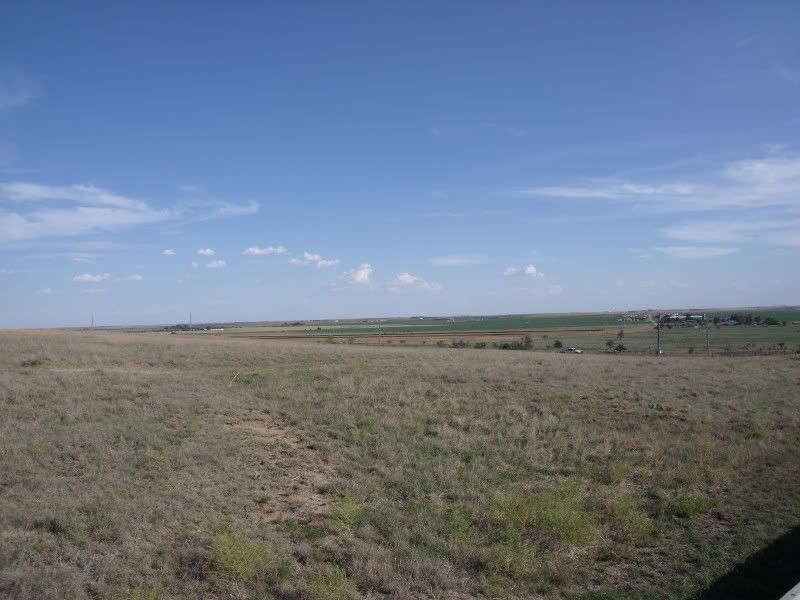 When you walk to the top it's very beautiful but also very wide open with nothing in sight. If I was in a covered wagon I would find it hard to keep going. There's just nothing to look forward to. Nothing but wind and prairie.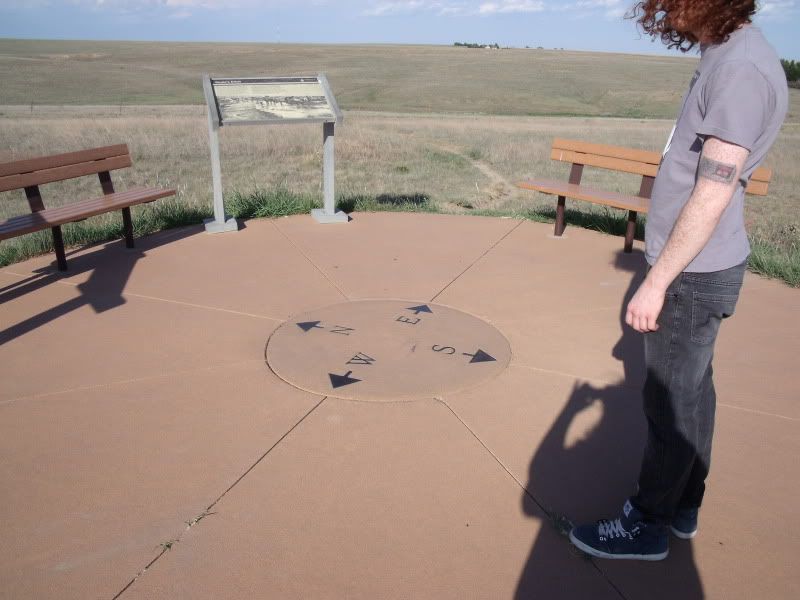 I was glad to get back in the car and go have a really delicious steak supper in Dodge City. This is Casey's Cowtown.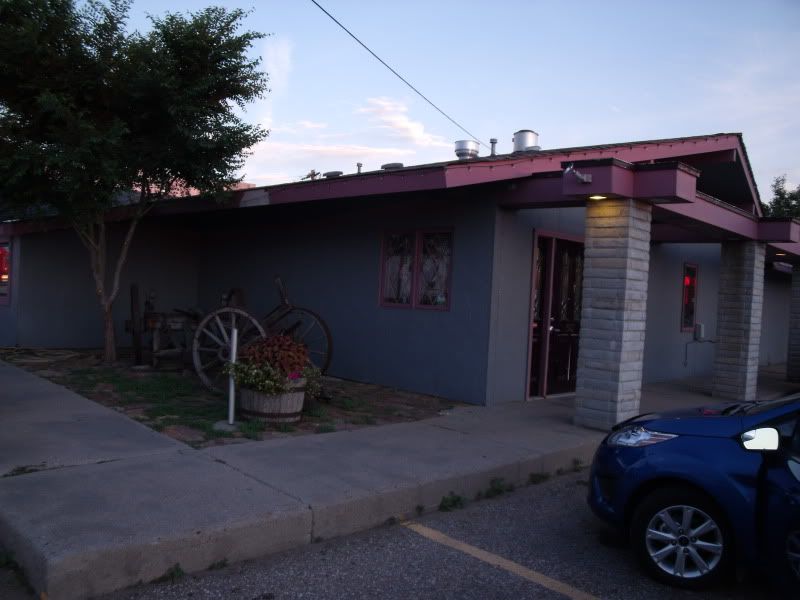 Dan had steak-he said it was delicious-and this was the small one!
The walls are covered with all kinds of Native American art work and not surprisingly, a lot of cowtown memorabilia.
Look there's one more thing, a Teacher's all of Fame! Who would have guessed. They were closed by the time we got there, but really? Teachers?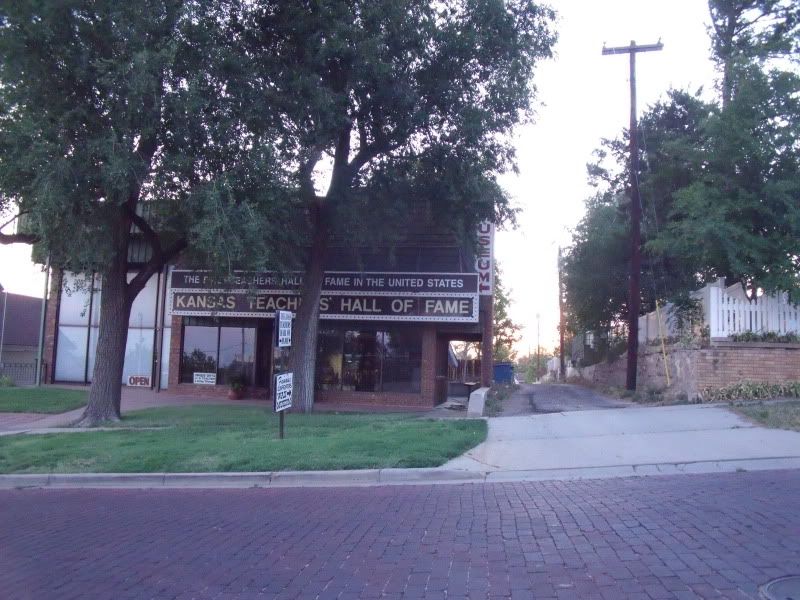 So that's it for Dodge City. And I really mean it.