Whatcha lookin' at Sandy?
What are you two lookin' at?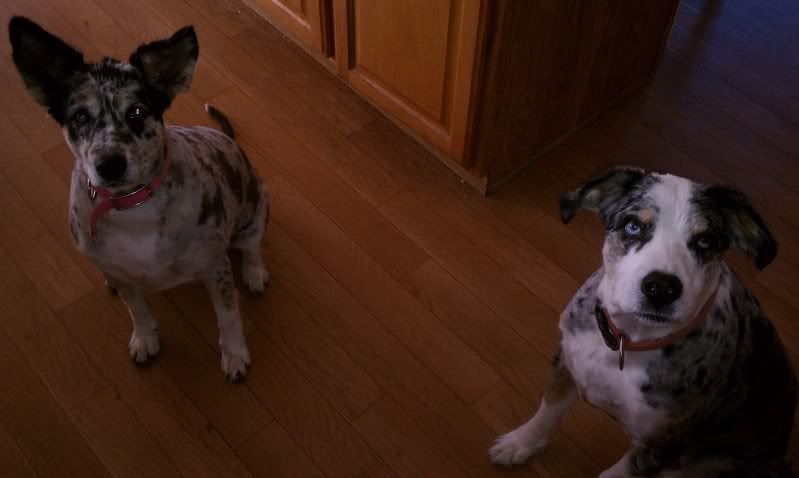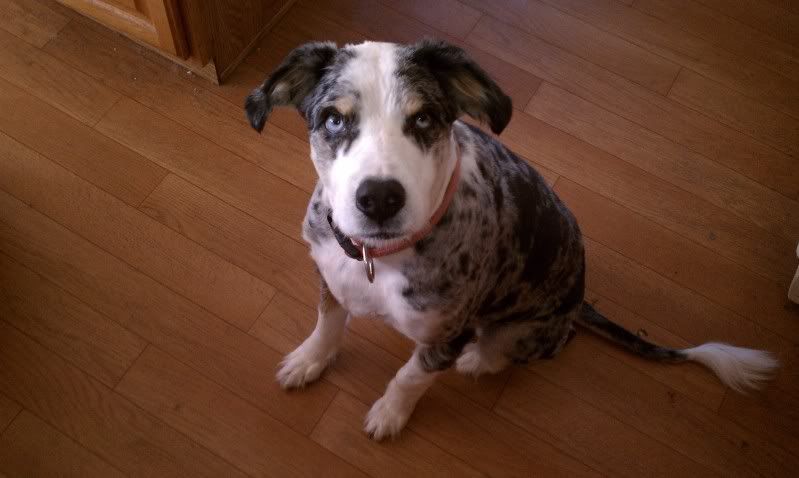 Dang Mich, you're lookin' intense!!
Here's why
True Chews Chicken Filets. Yup-magic dog cookies. Makes then do anything you want. They LOVE these things. I LOVE that they're made right up the road..yup MADE IN THE USA!! Here's the link to their site
True Chews
Made right up the road in Independence Iowa. Love the True Chews.
And know what else they like a lot?
These
Bogey Tails. I can only get these at Theisens and they are also made fairly locally-in Dubuque, Iowa. Here's a link to their site.
Hills & Dales
They are an orginzation for the developmentaly disabled and they make these dog cookies. What an awesome idea!
I like to support local businesses and when the local business is also an awesome idea, and the dogs love the cookies-well that's a definite done deal!