SO if you didn't know it already, it drives me crazy to pay more for gift wrap or a gift bag, than what the gift cost! SO I clicked on Pinterest and saw some cute as can be ideas for ways to pretty up gifts, inexpensively. Look I wrapped this knife set I got for Mike & Lieshia's wedding in brown paper-leftover from the "I Won" post....and then glued on some paper cutouts and some paper doilies (BTW I got the doilies in a swap a long time ago-so they were essentially FREE ninety nine! My favorite price!!) Of course I forgot to wrap the gift reciept in with the box so I stuck a little card on with the receipt taped inside.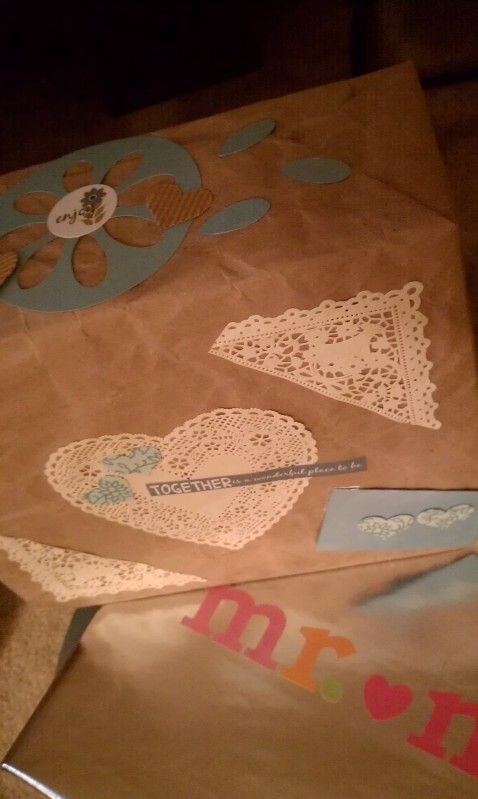 Then DD had a box of Pyrex ware to wrap up. I had some silver solid paper left from a Christmas 75% off sale and then stuck on MR. & Mrs. letters to make it festive!
So TA-DA...really nice looking packages to go to the wedding and no $8 gift bags!!!