So I found a few more photos from Yosemite. It seems like I traded back and forth between my cell phone camera and the regular digital camera and some of the pictures aren't in order. How does THAT happen?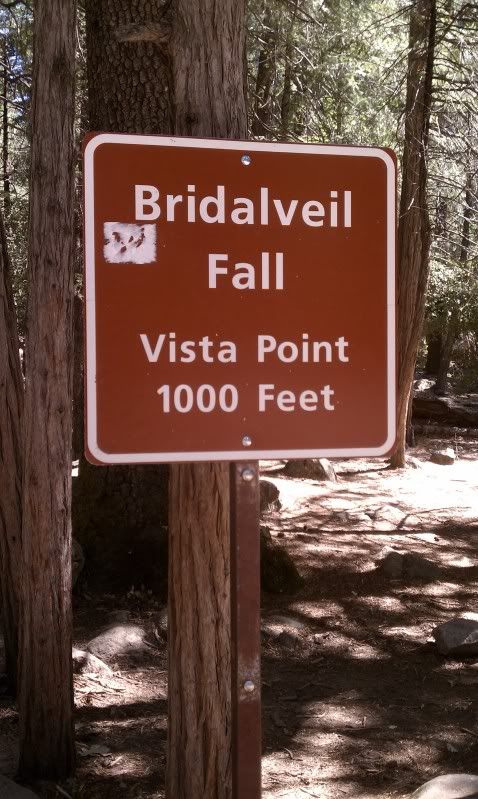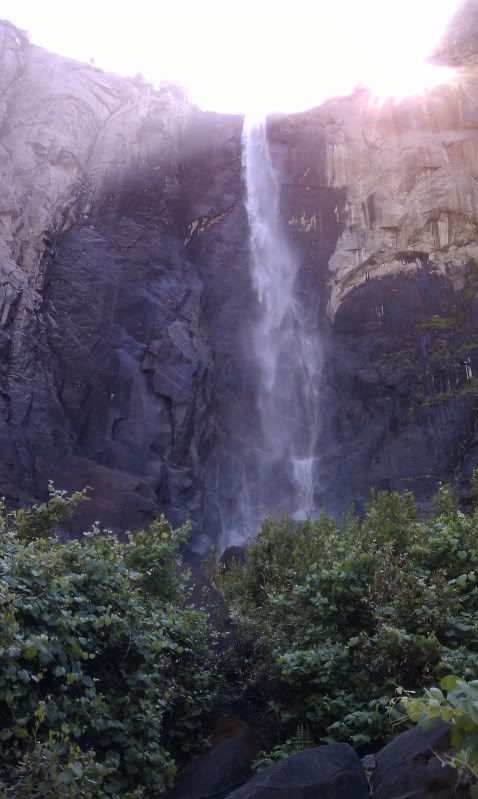 I saw a bit of humor in the Speeding Kills Bears signs, but it's a serious matter. The park service reports that over 20 bears are hit by cars every year! YIKES! The date written on this sign indicates the date a bear was hit in the area that this sign is posted in.
As we were heading towards the park exit route we were stopped at the gate and turned around because there was a fire nearby. Those pictures that look like clouds behind the hillsides are actually smoke.
So it took about an extra hour to circumvent the fire area and head into Stockton.