I came home from work last night and was shocked to see a chair from outer space !!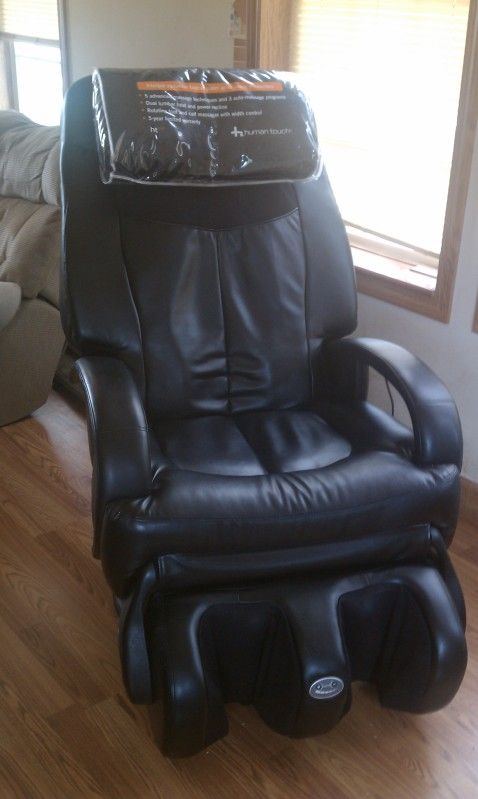 Check this out my Spousal Unit got a deal-he won't say how much he paid-from his chiropractors office on this massaging chair. I don't think I've ever had a chair that had an operators manual!
You can put your feet in here and it will massage them! OMG! It is wonderful!!!!!
Look at this it has a clicker-more channels than a TV! You can have it massage your back or thump on your shoulders, or roll around your spine. AAHHHHHHH, it's quite amazing!