Spousal Unit took me to supper on Friday. He said we're getting to be like old people. huh, well whatever!! So we popped over to the new Bluebird Cafe in North Liberty. It''s in the new plaza called Stonebridge Promenade, here's a
Link
to their grand opening information.
So the Bluebird Cafe is very pretty, neat and tidy, with comfortable booths and seating. While we were there the servers accommodated a large family group of 8, so they are flexible to meet the customer's needs.
They serve breakfast all day and are open until 9pm.
We ordered the fresh squeezed lemonade. It was OK, nothing too special, hubs added a bit of sugar to his.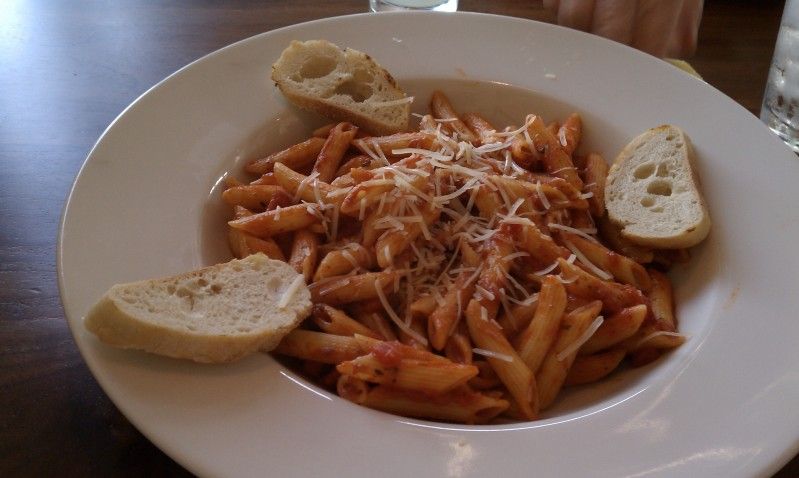 I had the penne pasta in marinara sauce. It was OK. Nothing crazy or outrageously flavored, just plain old marinara. I wasn't a fan of the giant croutons, they tried to pass off as garlic bread...too hard to bite!! It was a very good sized portion though, I would have liked it a bit more saucy.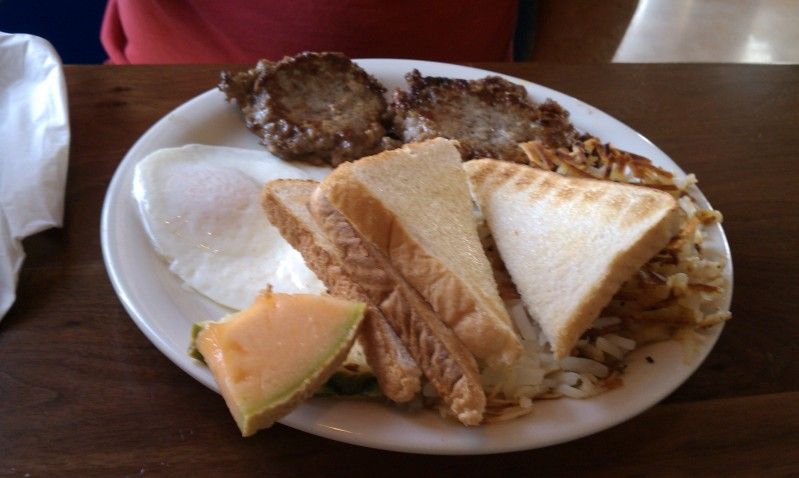 Hubs had breakfast for supper, eggs over easy, toast, hash browns and homemade sausage. The eggs were perfectly cooked. The hash browns were good too. Hubs wasn't a fan of the sausage, but I thought it was good, I swabbed some in my marinara (wish there had been a little more sauce) and it really helped my dish. Service was wonderful, the servers were very attentive and we were perfectly well taken care of. I doubt if the Bluebird will be a regular stop for us for supper ( I think I should have went with the special-chicken salad croissant and we saw plates for other diners with burgers & sanwiches that looked great-that's what I'll have next time), but I think breakfast will be the best bet here.