We also went to the Soulard Farmers market while we were in St. Louis. It is a huge farmers market and it's amazing to see all the great looking produce. Some is local and some is not-I don't think they grow oranges in St. Louis!LOL!
The place is set up with in central store area, shown in this photo then there are aisles running outward from the main building. It looks like something out of a movie-like what Farmers markets are described like in books.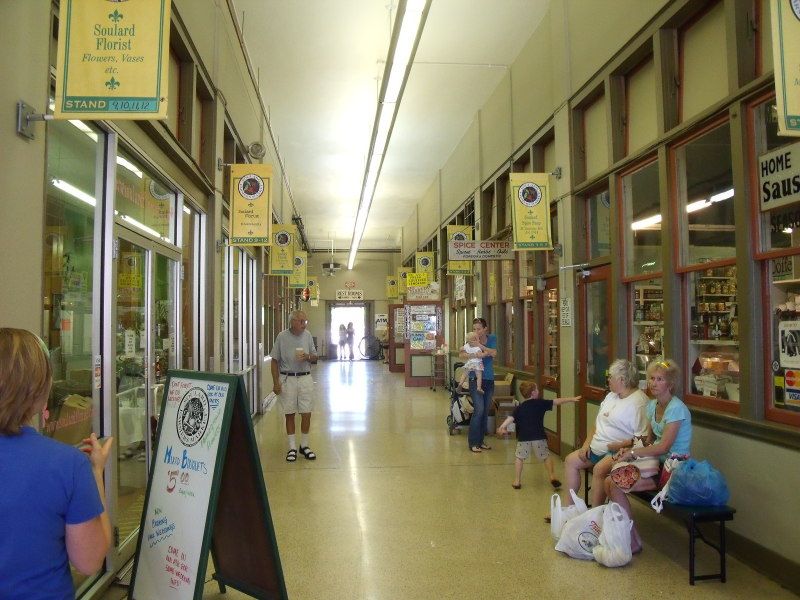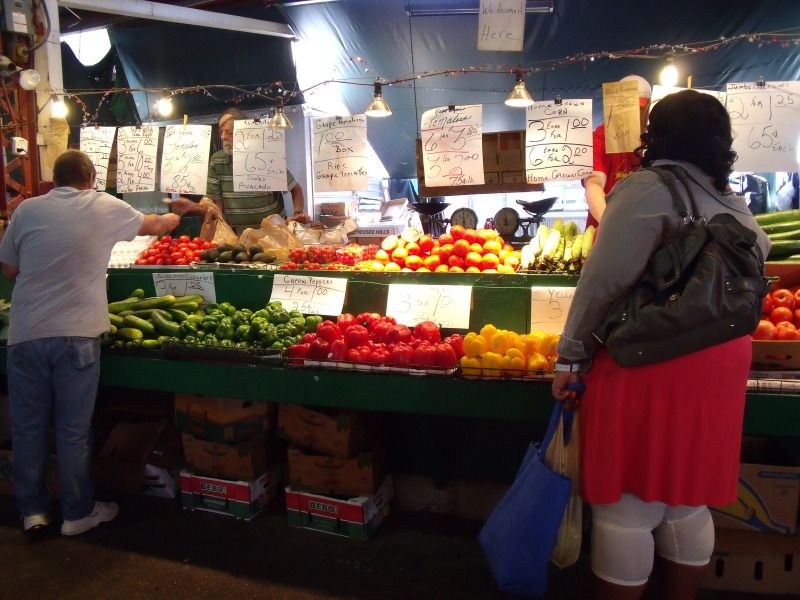 The prices were really good-I noticed cherries were 3.99 a pound at the Schnucks & whole Foods, but only 1.99 a pound at the farmers market. We bought some spices at the Spice Store, and some oranges. We were there on a Friday. so not every vendor was there, but they told us on Saturday, there's not an open space anywhere!