So I told you about this quilt that Peg at common threads demonstrated last week. Here we go now! I stuck my flannel to the counter in the kitchen and then sprayed my temporary adhesive on the batting and stuck it together.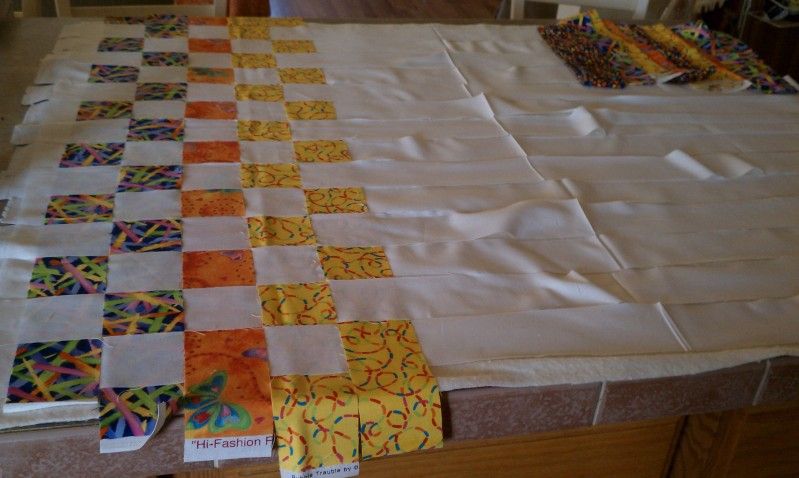 Then I stuck down one end of all the white strips I had already cut. Then I started weaving the print strips in and out. When I had them the way I wanted them I sprayed and stuck down just the edges of the whole thing so it would stay together while I sewed.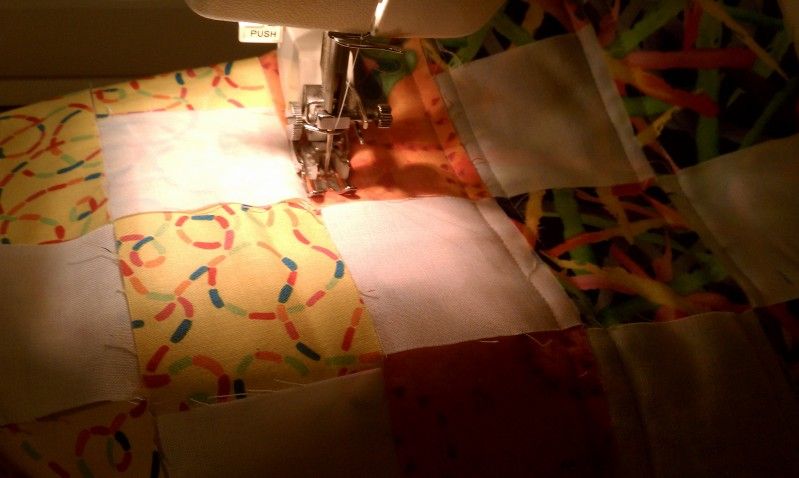 Love for the walking foot!
Look at this-not one wrinkle in the back! AMAZING!!!
I'm glad I didn't stick the whole strip down because I had to snug them up as I sewed.
There all sewn in both directions!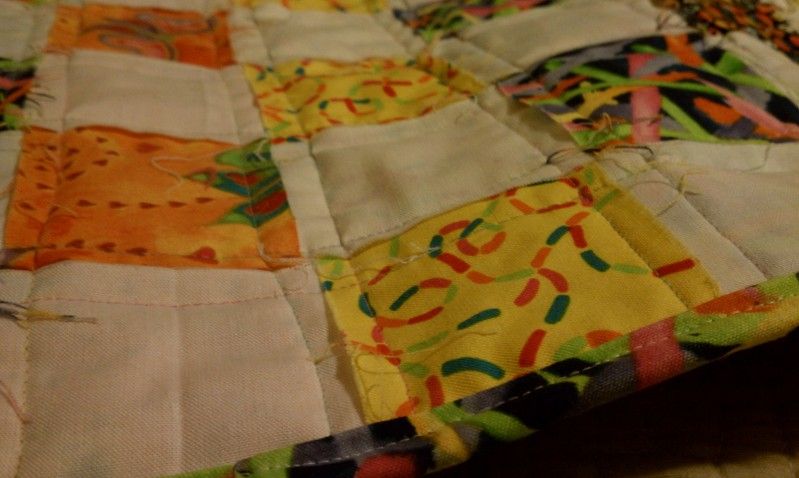 And there's the binding, all done too!
Looks so nice!
And here it is all washed and ready to go to the unidentified gender baby!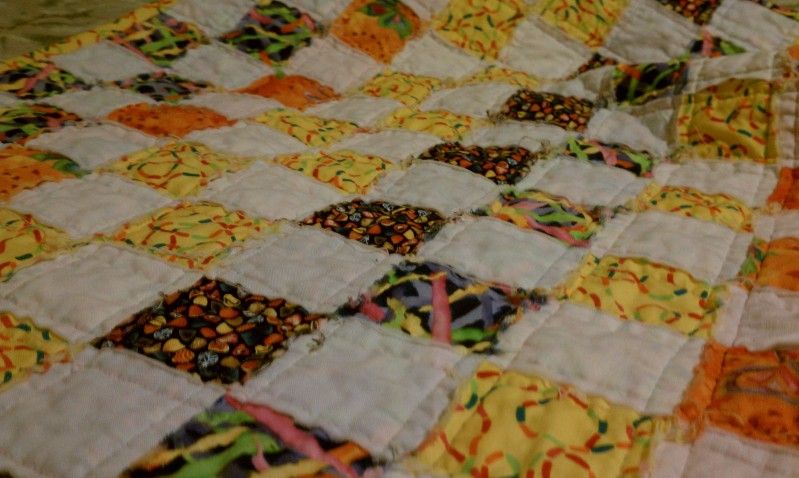 I just need to snip off some of those threads-I like the raggedy kind of edges, and it feels so soft and nice! That's some really nice flannel I got at Common Threads.