Finally, I'm done with this baby quilt for Mason.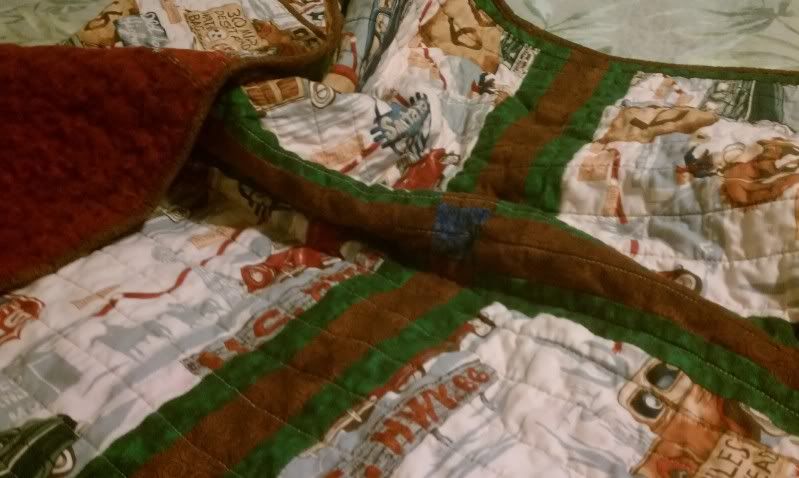 Used some pretty flannel for the back and did straight-ish line quilting. I really like that look.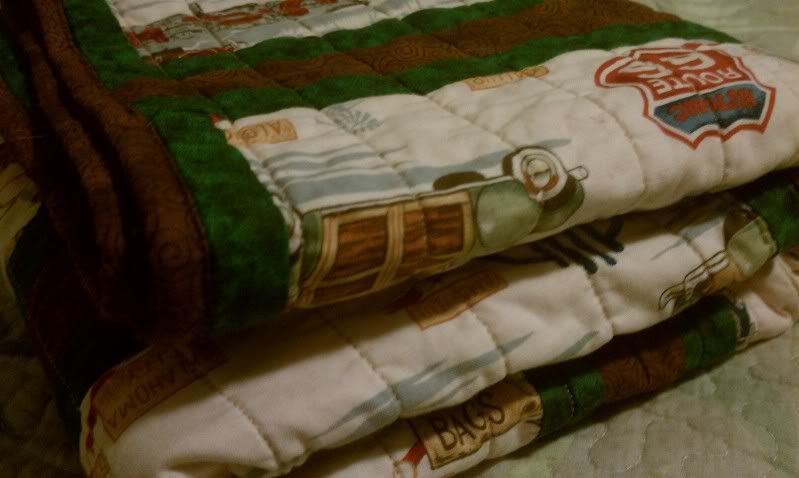 Now I really gotta get busy and get some things done for the church bazaar! I always have waaaay too many ideas to actually execute....imagine that!!!