Ben's Girlfriend, Jean, saw this excellent idea on...yes, you guessed it, Pinterest.
But I'm better than Pinterest, because here's the link to the original post over at
Crap I've Made
It's a cute blog too so you can go see her other good ideas too.
The photo above is from Crap I've made. Our version is below.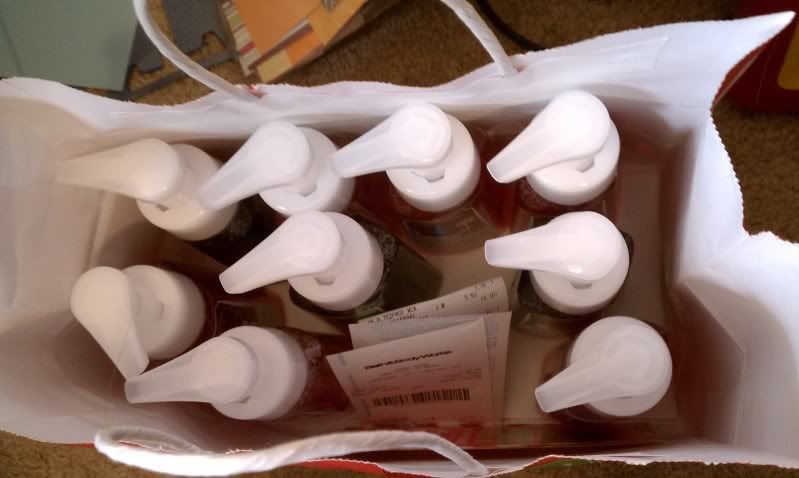 Jean, picked up a dozen liquid soaps from Bath & Body Works, pretty Christmas scents!
She sent me the Pinterest posting so I just printed out the words on my computer and then used Slice to cut out the shape. Add the pretty Christmas colors card stock and tie the tag onto the bottle and TA-DA!! Teacher (and other folks too) gifts are done in a jif.