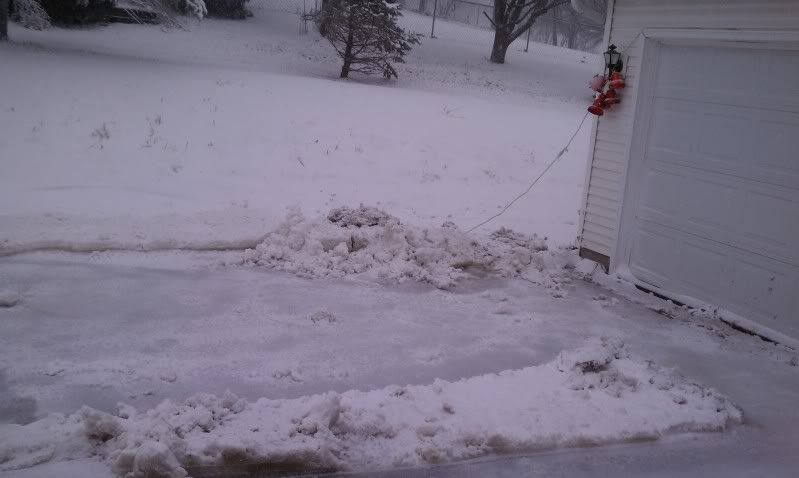 Wet, sloppy snow? Well if you asked for it you can come and get it here! I spent about an hour snow blowing the driveway. I think we missed the biggest part of the snow. We only have about 3-4 inches. But it is wet and clogs up the snow-blower chute, still it's easier than shoveling!
I should have been indoors working on my gift exchange project...
I had to un-stash my Christmas prints!