So, I have been trying to figure out how to have posts post automatically on this blog. I have had limited success, but I'll get it eventually. I thought I had posted the clothes dryer story, but I don't see it so...
My Uber son and my girlfriend-in-law needed a new clothes dryer.....they had repaired their dryer several times and then something else would go wrong with it, they'd fix that and then something else would break. In the mean time lovely girlfriend-in -law was loading up wet laundry and heading over to her Gramma's house to dry it. Not much fun when it's twenty below zero and snowing!!!
So hubs and me said, let's do it! I went on line to Lowe's and shopped for the biggest dryer I could get. Placed the order, and then realized I didn't see a place to put where I wanted it delivered to, so I called my local Lowe's. The very helpful person told me they was an inventory issue with the dryer I ordered and they didn't have it. SO quickly scanning the shopping web page I asked if they had another model I could see on line in stock, she said yes, and then I asked could I get it for the same price as the original one. Guess what? She said yes!!!! YAY!!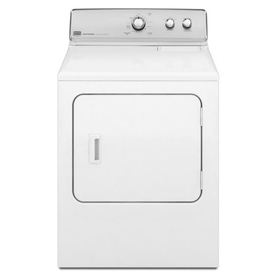 SO I got a great dryer for a great price, except they couldn't deliver for 2 weeks! Oh NO! lovely girlfriend-in-law can't haul wet laundry for 2 more weeks-We'll pick it up, but can I get an additional discount since you couldn't accommodate me I bravely ask? And you know what? She said yes-and took another 10% off! YAY!!!! So thank you Lowe's for making life good once again for Uber son and Lovely girlfriend-in-law.
So Uber son and I picked it up the next day and then the fun really started......we hauled the old dryer out into the yard..yup-you may be a redneck....
Of course the door closer sticks out too far, so Uber son removes that and we ease the new dryer into the house.Did I mention it was -20 degrees outside and the wind was gusty?
Ok now we're getting there. Did I mention that the washer & Dryer are in the basement? Well the new dryer was just a titch too big so we removed the handrail and then carefully, carefully eased the dryer down the stairs. Phew that's done. Next we tipped the dryer over on it's front-on top of a peice of the cardboard box-and made the power cord connections. and attached the little feet too.
Uber son attached the venting and we slid this beauty into place!
Wow! Look at that! She is lovely!
Look a light inside! It was a struggle to get her down those steps but sooo worth it! And then we moved the old dryer out of the front yard, yes I have my limitations about what can be in the front yard! Then replaced all the things we had to remove and then relax while the dryer does its work!!