So we have another baby on the way, our friend, The Scentsy Lady, Lindsey, is due in something like 20 some days. She might be the only one having a girl! I believe I better get busy!
I got this cute panel in LeClaire, Iowa.
Expressions in Thread
had that great sale I blogged about
here.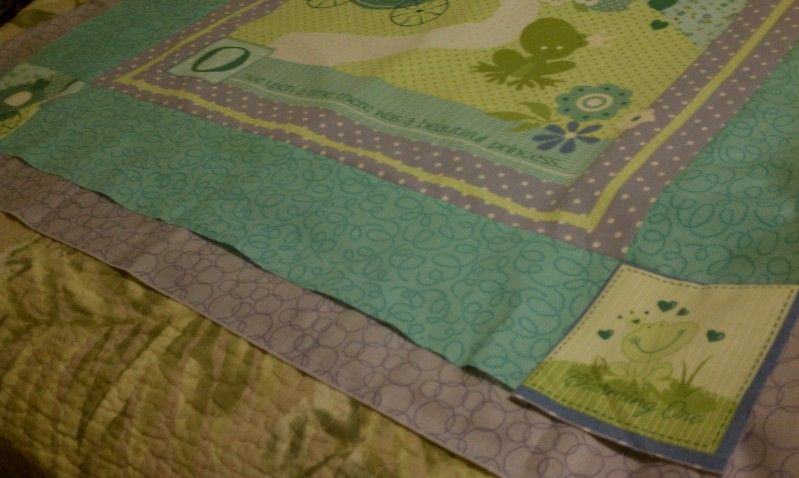 So I cut off the little motifs and made them into little corner blocks. I think this is all I'm going to do because the panel is so cute.
I'm going o back it with the lavender bubble print and probably end up binding it in lavender solid. Hope the Momma likes lavender! It won't really matter though-everyone loves to get a quilt no matter what color it is!!