First up, sweet colored pencil tote bags. I bet you've seen something like this all over Pinterest. Yes, Me too. SO I thought I was so smart, I dove in without a pattern or anything and came up with this. It holds the paper, tabnlets, and goodies on the big pocket side and then the pencils are all in their little slots on the other. I added handles and a velcro at the top and they are very totable.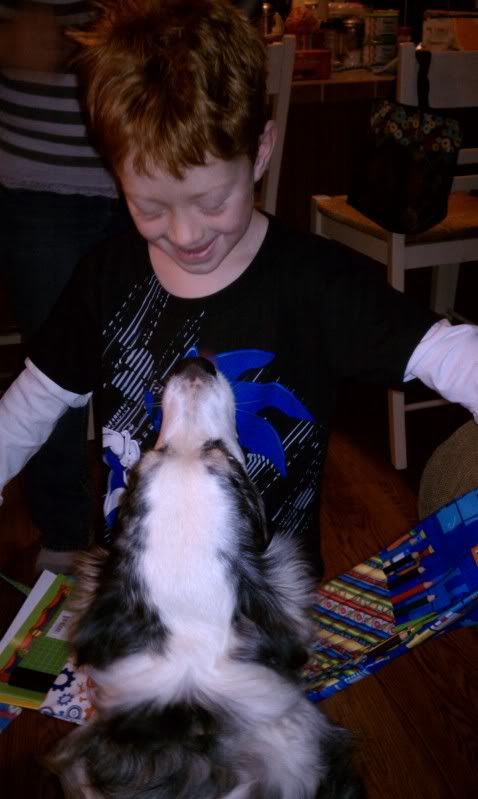 And Mitch approved!
ETA...Mitch is the dog and that cute red haired boy is Kevin.
The other project was this table runner
Isn't it excellent! I just love the dark background with the packages.
The Micheal Miller Pink & Green trees and dots fabric is one of my all-time favorites. I've been hoarding it for awhile.Here's the link to the tutorial I used to make the blocks.
Sew Festive Handmade
And I almost forgot-the green check and the small Christmas tree print is from Riley Blake.