I finished quilting the blue and green disappearing 9 patch.
I didn't have enough of the Riley Blake flannel, so I used this cute polka dot flannel instead and used the solid Kona blue for the binding.
Now for the after washing.....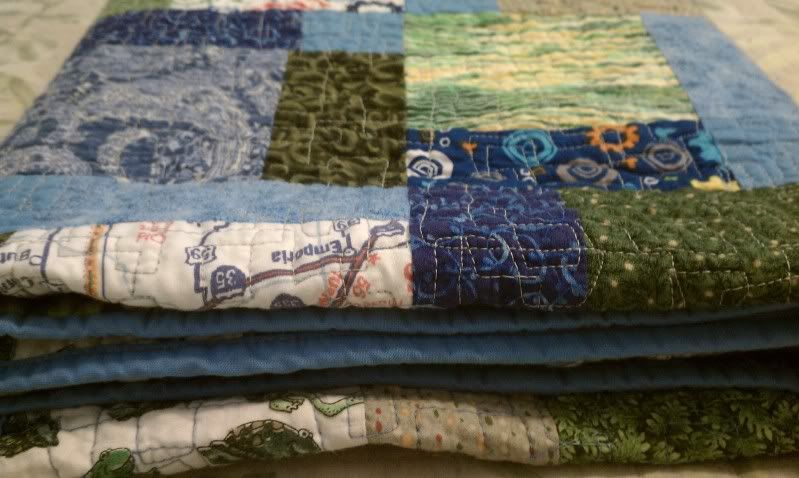 YUM! I love that crinkle old fashioned look after washing! This one finished up at about 36"X 47"-good for a crib sized quilt I think. I am going to try to get one more done to donate to our church bazaar and auction. It's coming up on November 9. I hope I can get another one done!