SO over the weekend I was lucky enough to get to roast some marshmallows with Bean & the family. You know Bean... Ben +Jean=Bean.Kids and dogs and marshmallows, what a good time!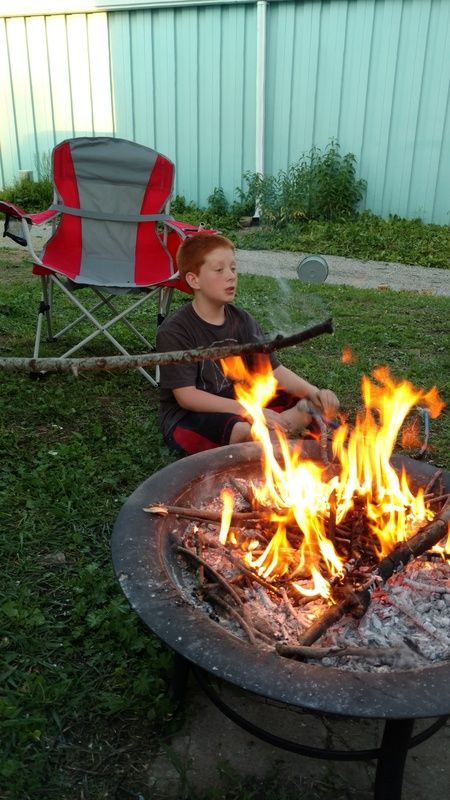 Here's Bean! They got a nifty little fire pit-perfect for hot dogs and marshmallows!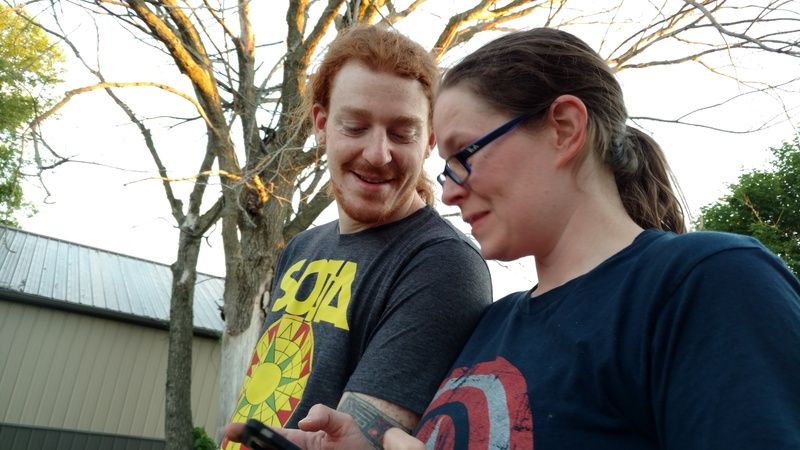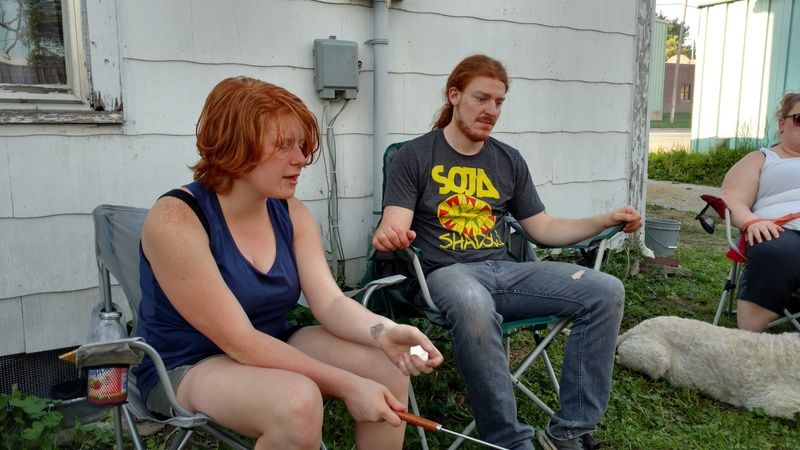 The dogs all are wearing these cute red lights-gifts from my favorite Wells Fargo employee!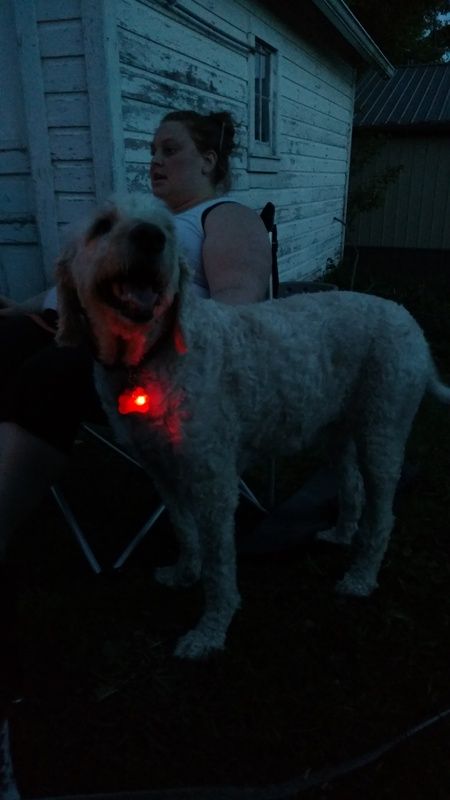 Yup, those marshmallows look perfect Jean!
What a nice way to spend the evening!