So DD and me took Lucy to the Art Fest in downtown Iowa City Iowa over the weekend. She did a great job! I mean Lucy....DD is always awesome:-), she greeted other dogs nicely and there were a lot of dogs to meet! In this picture she was about done for the day, she drank her water and was ready to rest.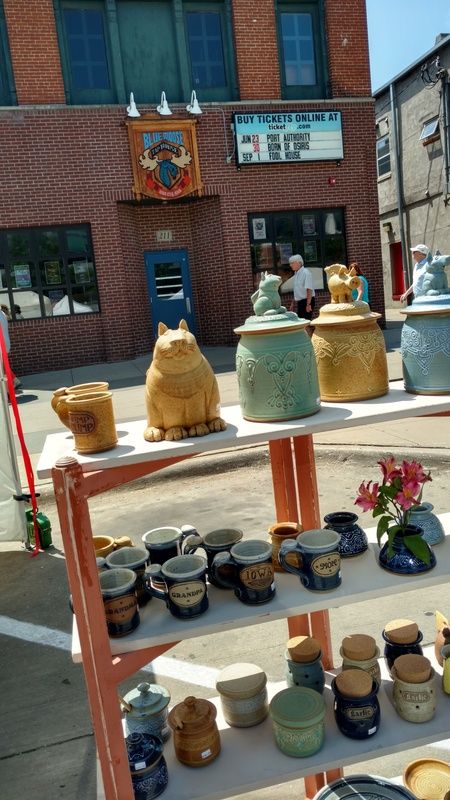 The art was wonderful as always!
Even the bookmobile was there!
Art, art, art,
This chair is from the furniture folks over in Amana.
Art, art, art!
The rose bushes in downtown were blooming like crazy! So pretty!
This little Dude was selling his original, made while you wait, artwork.
A+ for entrepreneurship!
Drums and musical instruments. The vendor told a child nearby that you had to be as tall as the didgeridoo to play it!
This booth from ArtiFactory is an organization that holds classes and instructional, informative meetings all about art. We had a great day. I just love seeing all the creative work!
Meanwhile at home, Jager is eating mulberries off the tree about as fast as they get ripe! Silly Doggie!