I've been enjoying this one lonely black eyed Susan-or maybe it's a daisy, I don't know, in the front yard for awhile now.....all I know it's been bright and cheery for a few weeks until we had snow. And we had snow on the ground for Halloween this year.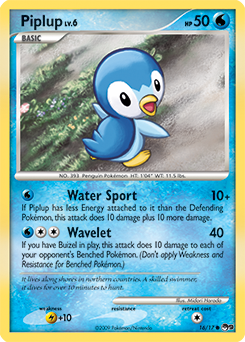 And for Halloween this year, the youngest grand wanted to be Piplup. This might be the last year for costumes, so as much as I really didn't want to do it.......
Here's the first try on. I used the Pikachu pattern from when Ben was a kid, for the body. Then I just winged it for the cape and hood. I made her some yellow pants for the legs too.
I struggled with the mask or face or beak...I just did not know which way to go! Then I saw a mask on Etsy and copied that idea. I just needed her to try on so I'd know where to put the eye holes.
And she took her glasses off....haha! Looks like the egghead chicken from the old Foghorn Leghorn cartoons!
Anyways, here's the trick or treater on Halloween night! Looks like Piplup to me!