Can you believe it! look at all that snow...on April 17!
We had a little bit on the 15th, but we had close to 3 inches on the grass and in the trees on the 17th. Well, I haven't shared this quilt top finish before.
All those different stars were embroidered by my Mom! They are really gorgeous. I had to work out how big I could trim them down to, each one was slightly positioned differently.
So they ended up being 9" so I worked out how to make the connecting chain blocks to match. Ugghhh! math! Then I thought they needed a little something, so I added the yellow corner triangles.
Anyways, it came out great! SO I settled on a layout, and miracle of miracles, it worked out!
Here's the center panel! I'm in love!
SO I pieced a few more chain blocks to get to a more usable size and added the solid white blocks. It looks great! Like someone knew what they were doing! HA!
I added the narrow gold border than the wide navy borders. They are a little scrappy-I used the same fabrics as in the chain blocks.
I love how this top came out!
So, I'm planning to get this up to my Mom, so we can use the Celestial Lights embroidery designs to quilt in the white spaces. The design card has a ton of different ideas on it so I think we can work that out, once we can get together, that is!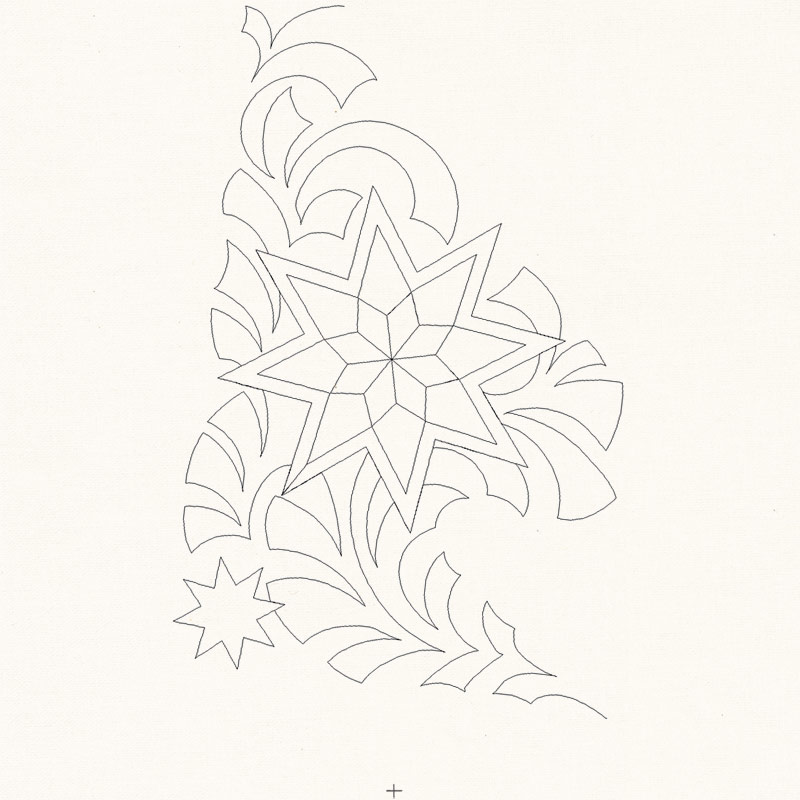 Like this one!I think I'll see about putting this one on the side or corner spaces.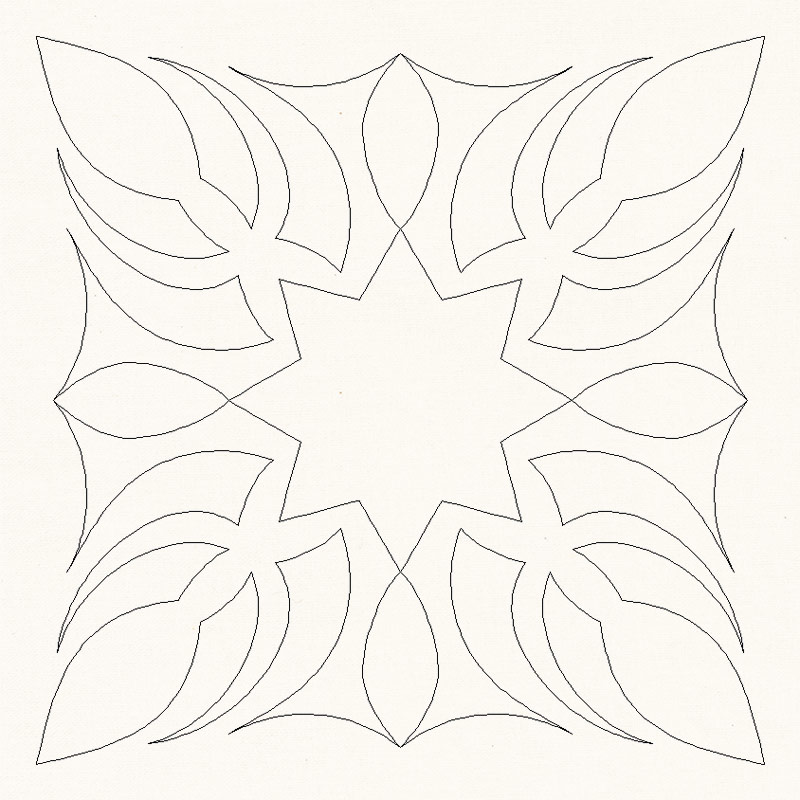 Or this one would fit in the squares I bet!
The top is about 66'X76" so it'll be a good lap size couch quilt! Anyways, I hope we all come through this Corona Virus stuff in good shape and then I can get together with the family and get this quilt done!
It will wait until it's safe for all of us to visit though!